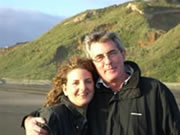 Experience New Zealand in your own car!
Experienced help and advice for your independent
New Zealand adventure
Hello Globetrotters,
Doro and Darren here from Kiwi Cruise Control
If you are planning to travel to New Zealand and you are thinking of buying your own transportation then you will probably have a few questions.
Am I going to rent a car?
Then I don't need to worry about anything...but the cost...!
Am I going to travel by bus?
I will meet a lot of like minded travellers - but how am I going to get to the beautiful remote spots? And what if I want to stay a bit longer than the bus schedule allows?
So maybe I should buy a car or camper?
How does that work? What do I have to do? What do I need to watch out for? Which insurance is the best for me? What paperwork is involved? Where do I find a car without getting ripped off? Who can check if the vehicle is mechanically sound? How am I going to sell it before my departure? Driving on the left hand side of the road? gosh! And so on and so on.
These or similar thoughts probably sound familiar to you as they do to me from my time as a backpacker. Because I did not know any better I wasted a lot of time back then looking for a car. And in the end I still bought a "lemon" which means the car wasn't anywhere near as good as what the seller and his mechanic made me believe. Now a few years later it is quite amusing but back then travelling alone I didn't find it quite as funny to brake down twice on my way from Auckland to Wellington.
But everything happens for a reason and so this experience finally led to the idea of Kiwi Cruise Control -
Experienced help and advice for your independent New Zealand adventure.

We try to make the start of your New Zealand adventure and the purchase of a vehicle as comfortable, easy and transparent as possible.
Darren is a Kiwi and auto mechanic with his own workshop I am German and an ex backpacker - an ideal combination!
We live 30 minutes south of Auckland and we are happy to help you buy a vehicle and with other things here in New Zealand. We can even keep an eye open for the right vehicle for you before you arrive.
On our website you'll find some helpful information regarding purchasing a vehicle and travelling in New Zealand, some
current vehicles
and
services
offered and our
contact details
.
So enjoy planning your big journey and please don't hesitate to contact us if you have any further questions or you want to take advantage of one of our offers.
Warm regards from New Zealand,
Darren und Doro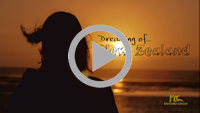 Phone +64 9 298 5822
Mobile +64 21 744 444
Kiwi Cruise Control
Backpacker information